skip
ACCESS THE LATEST NEWS AND EXCLUSIVE FEATURES
Already registered? LOGIN.
Directory
Welcome to the Biofpr Company Directory
The Biofpr Company Directory is the first worldwide online company directory for sustainable fuels, chemicals and energy based on biomass.
Join the global online community of Biofpr.com and find new business partners and customers!
Get your company listed free with a logo, link and 25-word description
Submit or edit your company details
To enter your company listing you first need to register to Biofpr.com – registration is free!
Registration to Biofpr.com allows you to submit your company listing, access all the portal content, and opt to receive the Biofpr e-newsletter.
Once you have registered you will receive a confirmation email – please click on the link given in the email to activate your registration.
close
Register here

Submit or edit your company details
---
Featured company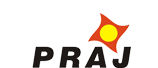 Directory:
Praj Industries Limited
Praj is a global Indian company that offers innovative solutions to significantly add value in bio-ethanol, alcohol, brewery plants, process equipment and water distillation and wastewater treatment systems for customers, worldwide. Praj is a knowledge-based company with expertise and experience in bioprocesses, yeast products and engineering...