skip
ACCESS THE LATEST NEWS AND EXCLUSIVE FEATURES
Already registered? LOGIN.
Features
UBC Master of Engineering Leadership in Green Bio-Products
Date: 2013-12-19 15:44:02.0
Author: UBC
The Master of Engineering Leadership (MEL) in Green Bio-Products is an intensive 12-month degree program that will equip you with the technical and leadership skills required to contribute to the growing bio-economy.
UBC is a world leader in creating innovative value from forest biomass, and graduates of this program will take their place as technical leaders and sector specialists in this growing industry.


ALUMNI ENDORSEMENTS OF OUR MEL DEGREE
"One year really can change everything,"
"My master's degree gives me more credibility, and I now have the mix of technical and soft skills that businesses are looking for when hiring consultants."
"It was fantastic. When I was at Brock Solutions, I was primarily surrounded by other software developers. During the MEL, I learned so much from my colleagues as they brought diverse skills to the class and had different views on problems we were trying to solve."
"I am more confident in the strengths I can offer organizations, and am able to speak to both the technical and business side of the equation. Being able to combine the two – to see both perspectives – really helps you come up with strong solutions to problems."
"I couldn't have made these connections anywhere else," she says. "And I'm really looking forward to keeping in touch with my classmates and seeing where we all go next."

PROPEL YOUR CAREER FORWARD
This unique master's degree program will:
• help you acquire the skills to develop advanced technical processes and product ideas and take on senior project management roles;
• broaden your sector-relevant skills through a project-based curriculum that covers all stages of the industry value chain;
• provide a dynamic learning environment that includes working on collaborative projects with students and faculty;
• offer opportunities for you to collaborate with world-renowned faculty and industry experts; and
• help you advance your career by balancing technical learning with in-depth leadership courses on project management, business and communication.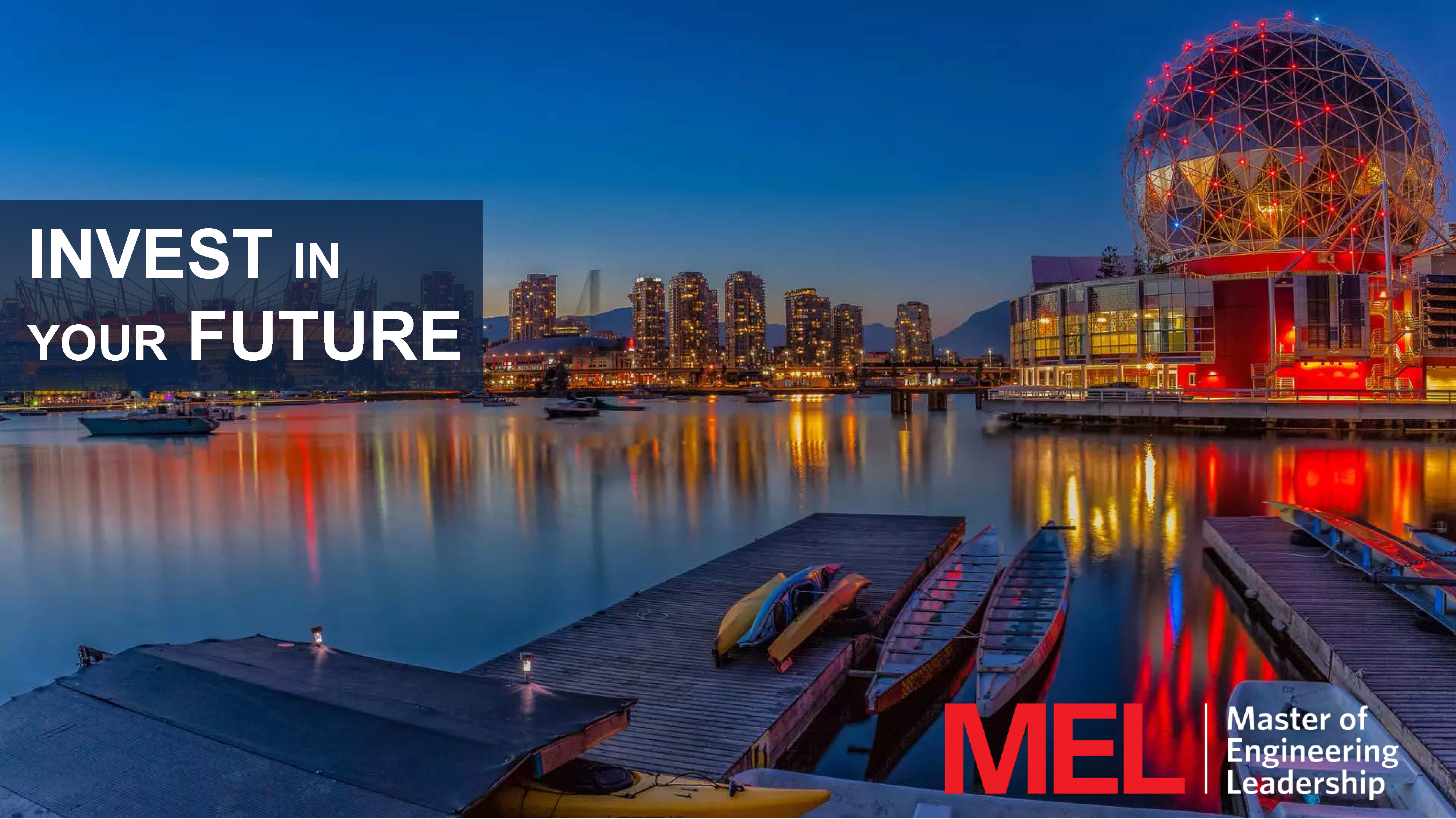 DEVELOP SOLUTIONS FOR A GROWING INDUSTRY
Organizations are seeking to create new products and consumers are demanding green alternatives. This has given rise to many opportunities to develop green, sustainable products and chemistries to replace oil-based products and fuels. These include pharmaceuticals, food packaging, clothing and building materials, as well as cutting-edge carbon nanofibers and biofuels.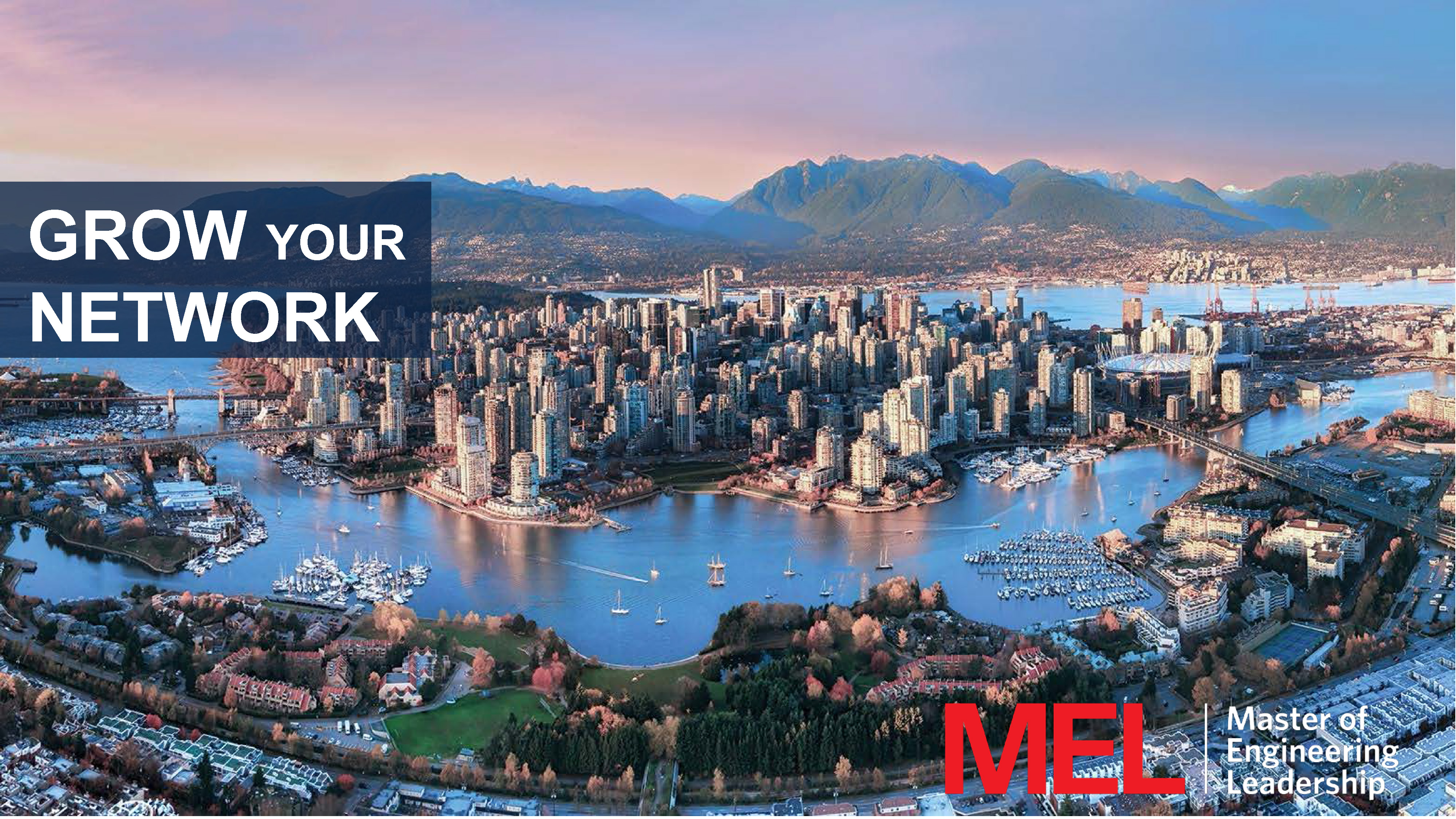 DEEPEN YOUR TECHNICAL AND LEADERSHIP SKILLS
The MEL in Green Bio-Products degree was developed in close collaboration with industry partners, who told us they need to hire leaders with cross-functional technical and business skills to develop innovative solutions, manage teams and direct projects.
The combination of technical expertise and leadership development makes the MEL in Green Bio-Products program unique and highly relevant in today's business environment.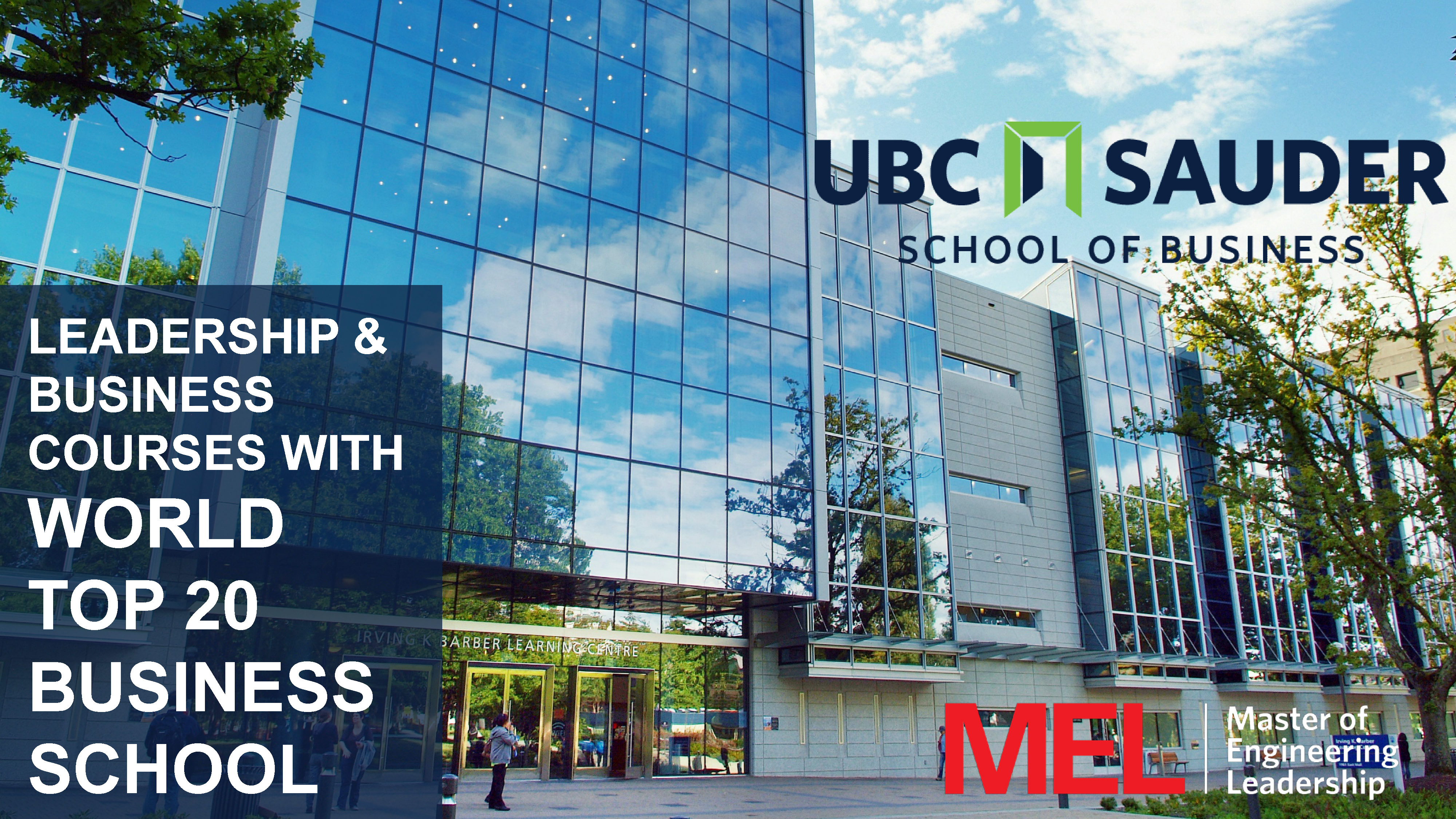 PURSUE OPPORTUNITIES AND ADVANCE YOUR CAREER
Our graduates will be in high demand locally, nationally and internationally, equipped to take on challenging roles in this rapidly evolving sector. They will be participating in developing advanced technical processes, product ideation and take on senior management roles.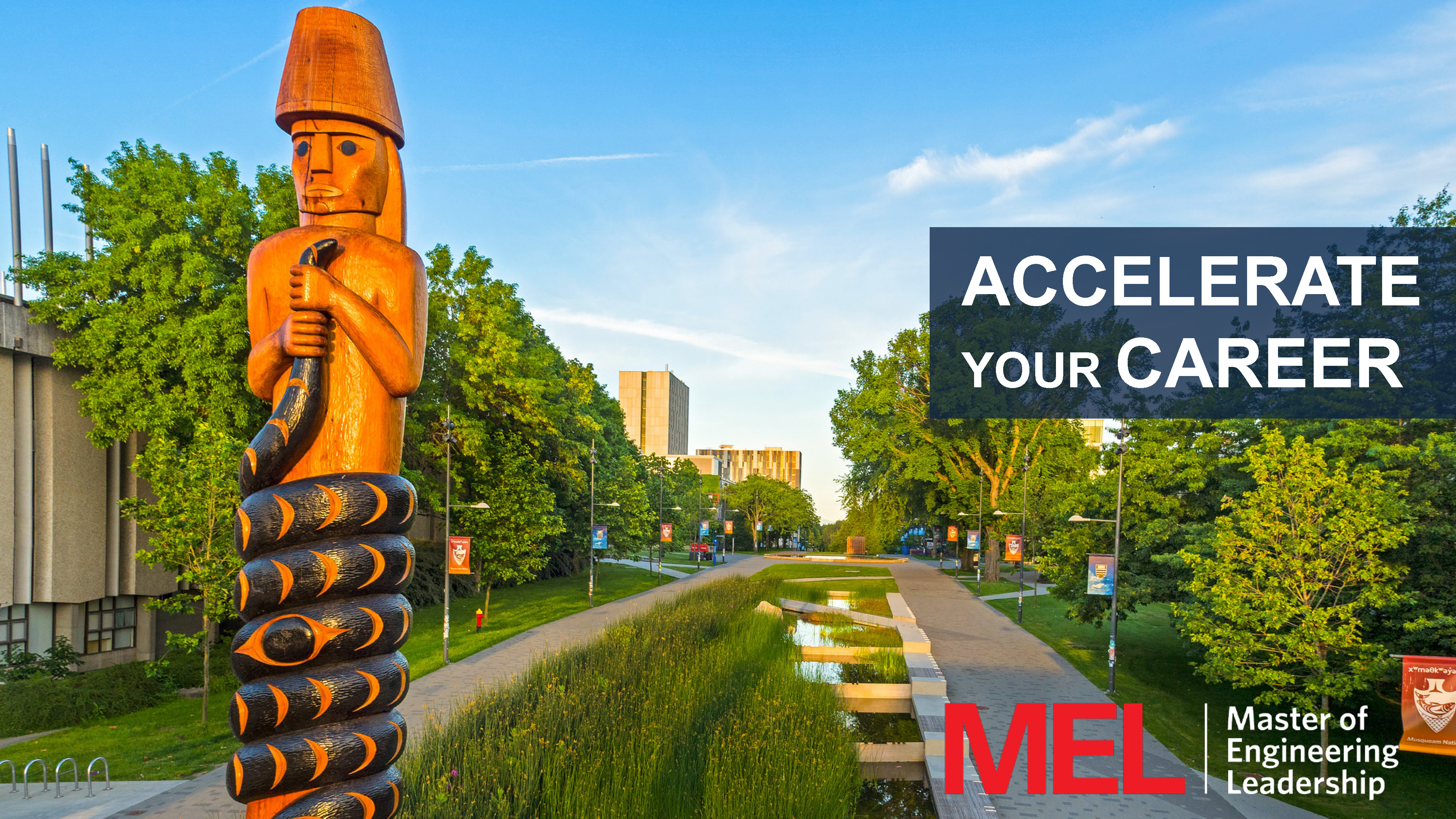 STAND OUT FROM THE CROWD
The MEL in Green Bio-Products degree is a unique graduate program that empowers you to develop the sector-relevant cross-disciplinary technical skills in demand by top employers. There is no other program like this in North America.
The Green Bio-Products degree will differentiate you from your colleagues. You will:
• be immersed in a dynamic research environment at UBC;
• learn from world-renowned faculty from both the Faculty of Applied Science – including program director Mark Martinez – and the Faculty of Forestry, Canada's largest forestry school;
• take courses with a cohort of like-minded peers – a group of engaged and ambitious professionals working in industries that include advanced materials manufacturing, software, urban infrastructure, naval architecture and marine engineering, and more;
• collaborate with industry partners who were instrumental in the design of the program; and
• develop professional networks with top researchers, industry partners and motivated graduate students.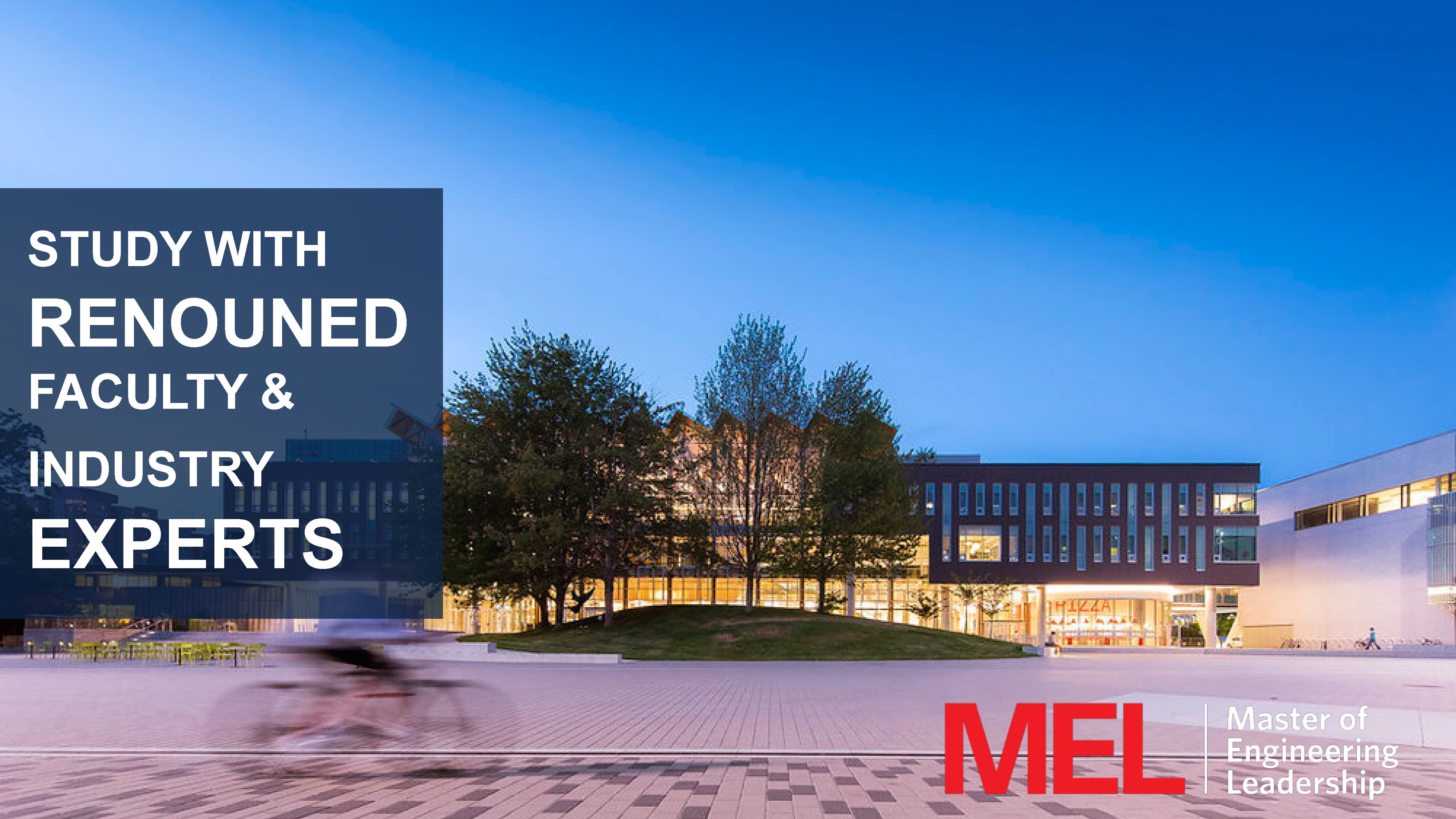 DEEPEN YOUR TECHNICAL SKILLS
The project-based curriculum covers all stages of the industry value chain. Graduates will gain a comprehensive and integrated understanding of the chemistry and anatomy of the tree and its role as one of the most prolific forms of biomass.
Working in collaboration with faculty and industry experts at UBC's Faculty of Forestry and Faculty of Applied Science, you will graduate from the program with a strong knowledge of the chemistry and anatomy of the tree, lignocellulosic separation chemistry and the production pathways for biocomposites and fuels.
You will explore:
• the anatomy, physiology and composition of forest biomass
• lignocellulosic separation chemistry
• production pathways for biocomposites and fuels
• the spectrum of potential green products and fuels
• public policy as it relates to this sector
You will work in facilities at UBC's Faculty of Forestry that are customized, state-of-the-art research labs designed for high-level world-class investigation. You'll also work at the UBC Pulp and Paper Centre, which has conducted advanced forest products and biomaterials research for over 30 years.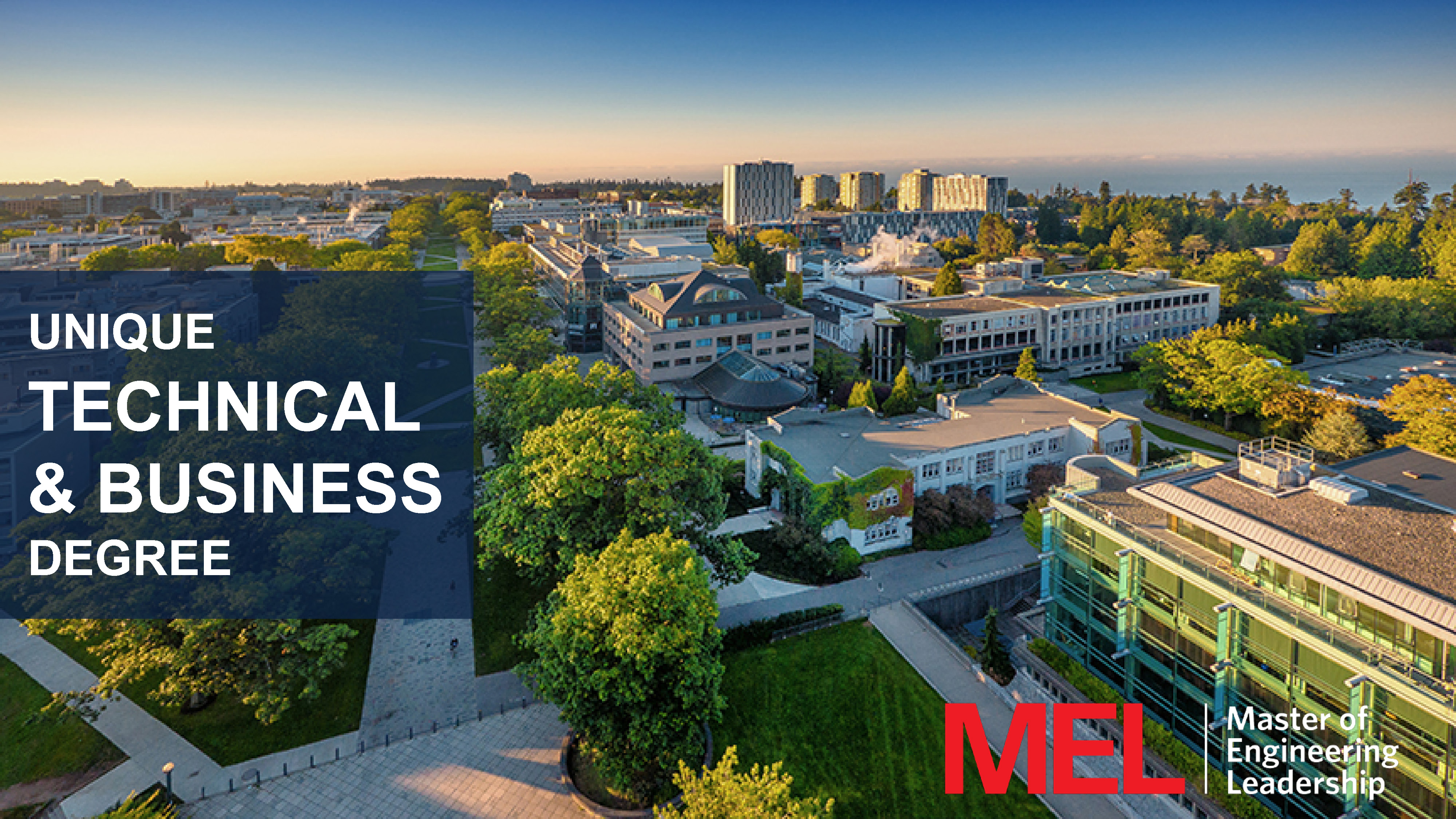 DEVELOP AS A LEADER
Strong leadership and business skills are essential for career success. As we developed this program, our industry partners told us that they were looking for engineers who combined sector-specific technical skills with strong leadership skills.
While 60 per cent of your classes will focus on your technical specialization, the remaining 40 per cent are leadership development courses that will enhance your business, communication and people skills.
You will complete courses on project management, organizational leadership, analytics for applied sciences, business acumen for technical leaders, and sustainability and leadership. These classes will empower you to:
• effectively deliver multidisciplinary projects and operational results
• use data for technical and business decision-making
• understand the critical components of how business works
• take on increasingly complex and high-profile leadership positions within organizations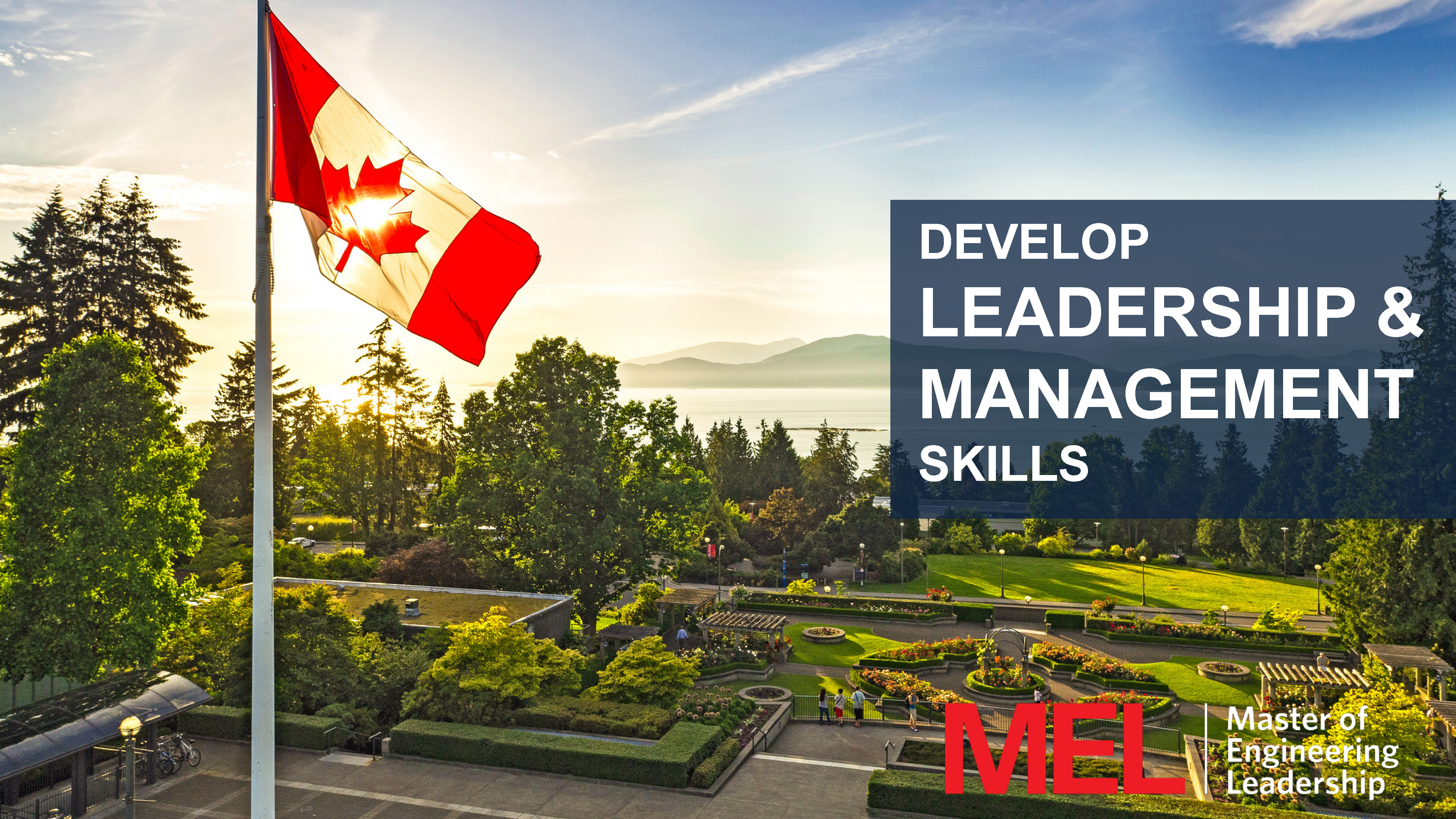 SHARPEN YOUR BUSINESS SKILLS
Professional development workshops, delivered by industry leaders, are offered throughout the year-long program. These extra-curricular sessions cover topics such as:
• giving and receiving feedback
• learning how to deliver a successful pitch
• mastering meeting and email etiquette
• assessing and coaching others
The workshops also provide opportunities to network with professionals from a wide range of industries, UBC faculty and students in the MEL and MHLP programs.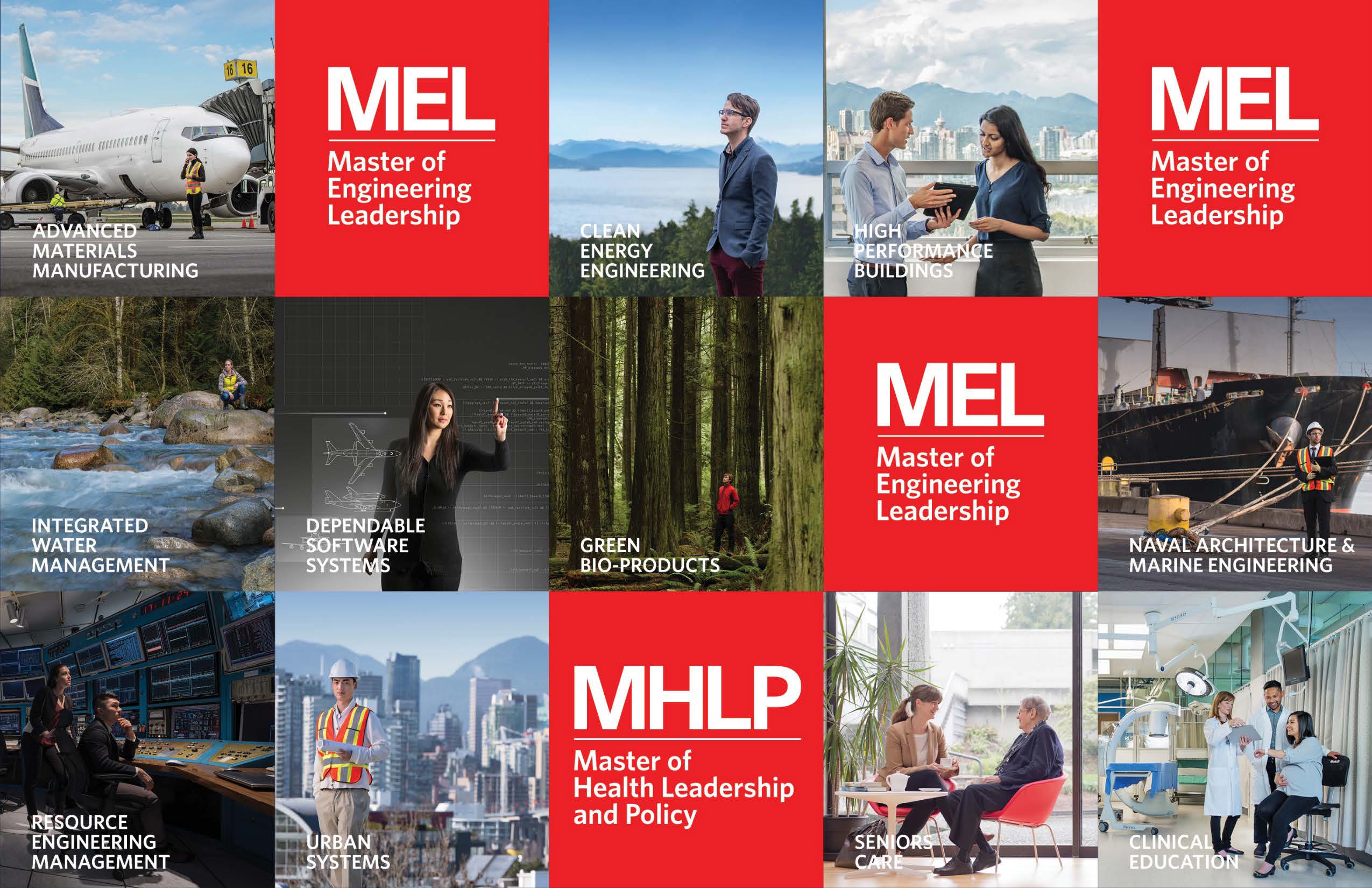 ---
Displaying
102
keywords used to tag this article:
Hermes Steve 38cm

Moncler Kids Vest jet black - $125.

Moncler BADY Dark Brown [a4a4] - $3

replica rolex

Omega ure : Seamaster Aqua Terra 15

Copy Hublot Classic Fusion 33mm wat

North Face Mens Windstopper Jacket

IWC Ingenieur : Schweizisk Designer

Replica Omega Watches-Constellation

Christian Louboutin Shoes: Jimmy Ch

Tiffany & Co 1837 Bar Drop Earrings

Replica Rolex Datejust II Watch - R

Tiffany ma Hart Tag Charme en Chain

Fake Great Audemars Piguet Royal Oa

Moncler Lievre Womens Coat Designer

Macasamhail Patek Philippe 5207R-00

Moncler Women Apricot 3015 [7be5] -

Audemars Piguet kopi klokker - Engr

Tiffany And Co 1837 Cuff Bangle [db

Timberland Classic Chukka vendita c

Replica Cool Audemars Piguet Royal

Copy Watches Rolex Datejust Automat

Rolex Air King Replica Watch Oyster

Save Big For New Balance Women Shoe

Replica Art Series W7100030 Cartier

Replica A. Lange & Söhne

Audemars Piguet

Piattaforma multifunzione Daffodile

Copy Alarm watch Blancpain Series 2

New Balance 1500:

Replica Bell&Ross Watch 02-94 Quart

Cartier Replica Watches

mensen

Copy Watches U Boat Italo Fontana W

Moncler UK Chamonix Down Jacket Men

Prada Outlet Australien

Cheap New Balance 881 2014 Outlet U

Replica Rolex Lady-Datejust Pearlma

Big Bang Tutti Frutti Hublot Ure -

Moncler UK Branson Women Down Vest

Day -Date

SKY-DWELLER

specialità Omega

Rolex

Linker Of London Klokker

Replica Audemars Piguet horloges

Rolex Datejust Replica Watch Moveme

Montblanc Boheme Noir Ballpoint Pen

Copy Chopard Watches Chopard Mille

Replica Audemars Piguet Royal Oak A

cheap moncler jackets

Replica Richard Mille RM 011 - RM 0

Black Christian Louboutin Mad Mary

Woman Moncler Down Gilet Mock Neck

Pandora 925 Silver Wood Beads wood0

Moncler EUSEBE Brown [9f81] - $302.

Replica PID 01451:Cartier Roadster

Patek Philippe 5078P-001 - Platinum

horloges

AAA Quality Replica Longines Watche

Datejust II

Replica Rolex Sea-Dweller Movement-

Moncler Nuovi arrivi: Moncler outle

Top Brand Watches : replica watches

Billige Cartier smykker og solbrill

2014 Moncler Alisia Padded Short Ja

Fake Omega Aqua Terra XXL Small Sec

Homens Nike Lunar - sapatos nike

Moncler Safran Coats Women Smooth S

Replica Cartier-Best replica watche

Jimmy Choo Schuhe Preis | Discount

orecchini di swarovski

Köp Mont Blanc reservoarpenna Stor

Replica 288499-3021 Chopard Happy S

Patek Philippe часы Велик

Moncler Vest For Menn : Moncler Out

Uaireadóirí macasamhail Lánúin

Dame omega horloges

Moncler Nantesfur hochwertiger Frau

Hermes Lindy : goedkope Hermes tas

Replica Hublot Big Bang Aero Bang S

Cartier

Copy Watches LONGINES swiss replica

Replica Rolex Datejust Watch Two To

Tiffany & Co Figure Eight Diamond E

Replica Watches Tudor Classic 20310

Replica Rolex-ure

Montblanc Meisterstuck Platinum Lin

Replica Rolex Datejust Watch - Role

Omega Watches Copy Olympic Collecti

Moncler Coats Ner Kvinnor Smooth Sh

2014 Moncler Clavier Padded Jacket

Timberland Uomini Stivali 6 Pollici

Satchels

Replica PID 00211:Breitling Colt Wo

Pandora 2015 New Style: Pandora Jew

Bracciali Pandora Estate 2014 Onlin

Top qualidade swiss réplica répli

Alta qualità replica orologi Rolex

5946.30.31オメガ時計フェイ

Audemars Piguet watches

Michael Kors Fourre-tout
---