skip
ACCESS THE LATEST NEWS AND EXCLUSIVE FEATURES
Already registered? LOGIN.
Features
New webinar from C&I
Date: 2013-09-25 13:42:30.0
Author: C&I
The Outlook for Chemical Demand in a World of Ageing Populations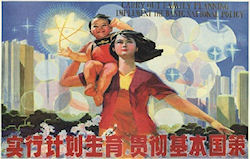 Available now!
Overview
With the ever increasing change in the global economic demographics it is time to consider just what impact this has beyond the already accepted increase in healthcare costs.

The main areas this webinar will discuss are:
1. Changing demographic stats
2. Where the spending power is and how this is changing?
3. Impact on chemicals
Older people buy less, because they already own most of what they need, and they have less cash as they enter retirement.
They will typically do 'the trip of a lifetime' as they pay off the mortgage, but after this will tend to prefer seeing the grandchildren than rushing out to the shopping malls as they did when the kids were younger.
So growth will be very much slower, which has a big impact on chemical demand.

---

Presented by Paul Hodges

Chairman, International eCHEM
Paul Hodges is Chairman of International eChem (IeC). IeC was founded in 2001 and has built a reputation as trusted commercial advisers, with a global focus, to the chemical industry and its associated investment community. IeC's clients include many of the world's major companies and investors.

---
Displaying
14
keywords used to tag this article:
116234-63600 Rolex Datejust automat

Roger Vivier Crystal-embellished sa

Christian Louboutin en Jimmy Choo s

moncler handtaschen

Herve Leger kleding

Spyder Alpine Isoleret Jakker

Christian Louboutin Pigalle Spikes

إستخدام الكوكيز : Che

Cartier Geschenke

newbalance shoes

Moncler Männer und Frauen Daunenja

pandora outlet stores

Satchels : Michael Kors Outlet

A-Linie / Prinzessin V-Ausschnitt
---